Invisalign® Treatment in Clermont, FL
Have you always been self-conscious about your smile but nervous about getting braces? Having a mouth full of uncomfortable metal brackets and wires for a couple of years, especially if you are an adult, certainly doesn't sound appealing. Luckily, Invisalign's transparent aligners offer a highly discreet, comfortable, and effective solution to get straighter teeth.  
What is Invisalign?  
Invisalign is an orthodontic treatment that straightens teeth using a series of clear aligners that are virtually unnoticeable. These aligners are mouth trays made of FDA-approved thermoplastic designed to apply a controlled amount of force to your teeth to straighten them gradually. Typically, each aligner is worn for two weeks before being replaced with a new one, which is equivalent to getting your braces tightened to put more pressure on your teeth in the desired position.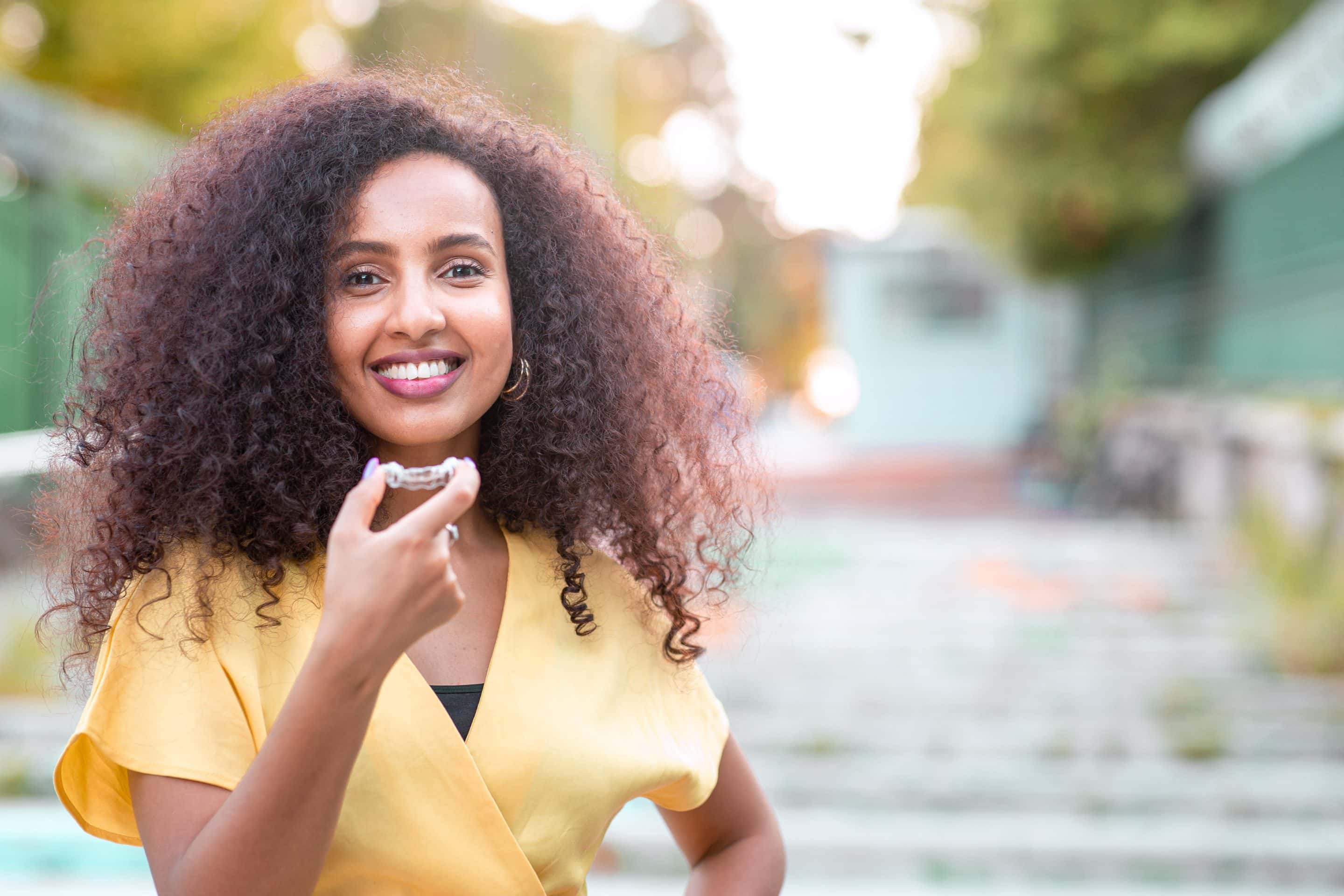 Happier, Healthier Smiles Start Here

Get the dental care you and your family deserve.
What Does Invisalign Treat?  
Invisalign can treat several mild or moderate orthodontic conditions, including:  
Overbite 

Underbite 

Crossbite 

Gap teeth 

Crowded teeth
Invisalign Treatment Process 
Invisalign treatment typically involves the following steps: 
Initial exams, x-rays, intraoral scans, and treatment planning

: The first step in the Invisalign process involves visiting Dr. Wakim for an initial consultation. We'll assess your teeth, jaw, mouth, and orthodontic and dental needs, take x-rays and intraoral scans to create a 3D image of your mouth and jaw and develop a personalized treatment plan. The 3D images will then be used to create each aligner to the exact specifications needed to move your teeth just the right amount. The number of trays you will have depends on how much movement is required to give you a perfect smile.   

Return for initial trays and fitting

: Once your aligners are ready, you'll come to our office for a fitting. You must wear the trays 22-24 hours daily for the best and fastest results. Do not eat or drink anything other than cold water while wearing your aligners. Simply pop out your aligners before you eat or drink, then brush your teeth well before snapping them back in. 

Routine appointments

: You'll need to return for regular appointments every six weeks to have your teeth and mouth 3D-assessed and get your next set of aligners. 

Treatment complete, fitted for retainers

: Once you have progressed through your aligner series and have the smile of your dreams, you'll come in to have your retainers fitted. Retainers are essential in preventing your teeth from shifting back out of position and keeping your new smile in place.  
Benefits of a Straighter Smile 
Undergoing Invisalign treatment and getting straighter teeth comes with several benefits, such as:  
Increased confidence

: It's undeniable that having a nice, attractive, straight set of teeth has a substantial positive impact on self-esteem and self-confidence. 

Lower risk of tooth decay and gum disease

: Crowded and crooked teeth tend to get more cavities than those properly aligned. That's because removing plaque and bacteria from teeth is considerably more manageable when the toothbrush and floss can reach most teeth surfaces. 

Reduced symptoms of TMJ

: How your teeth bite together affects how your jaw (TMJ) moves. Aligning your smile promotes healthier TMJ movement, thereby decreasing muscle tension. 
Invisalign vs. Braces 
While both Invisalign accomplishes the same goal of straightening your teeth, there are some notable differences, such as: 
Comfort

: Because the

Invisalign aligners

are customized to fit the contours of your mouth and teeth, and no wires or metal could irritate your teeth or gums,

Invisalign treatment

is more comfortable than traditional braces.  

Convenience

: They are also removable, allowing you to eat and drink whatever you want while maintaining proper oral hygiene.  

Duration

: The

Invisalign treatment

duration is determined by the nature and severity of the problem, but it typically takes 12-18 months compared to the 1-3 years braces usually take.  
Invisalign Cost 
The cost of Invisalign varies depending on several factors, like how long you need treatment and the complexity of your tooth alignment issues. You can expect the entire Invisalign treatment to cost between $3,000 and $5,000, but some dental insurance plans pay for some or all of the cost.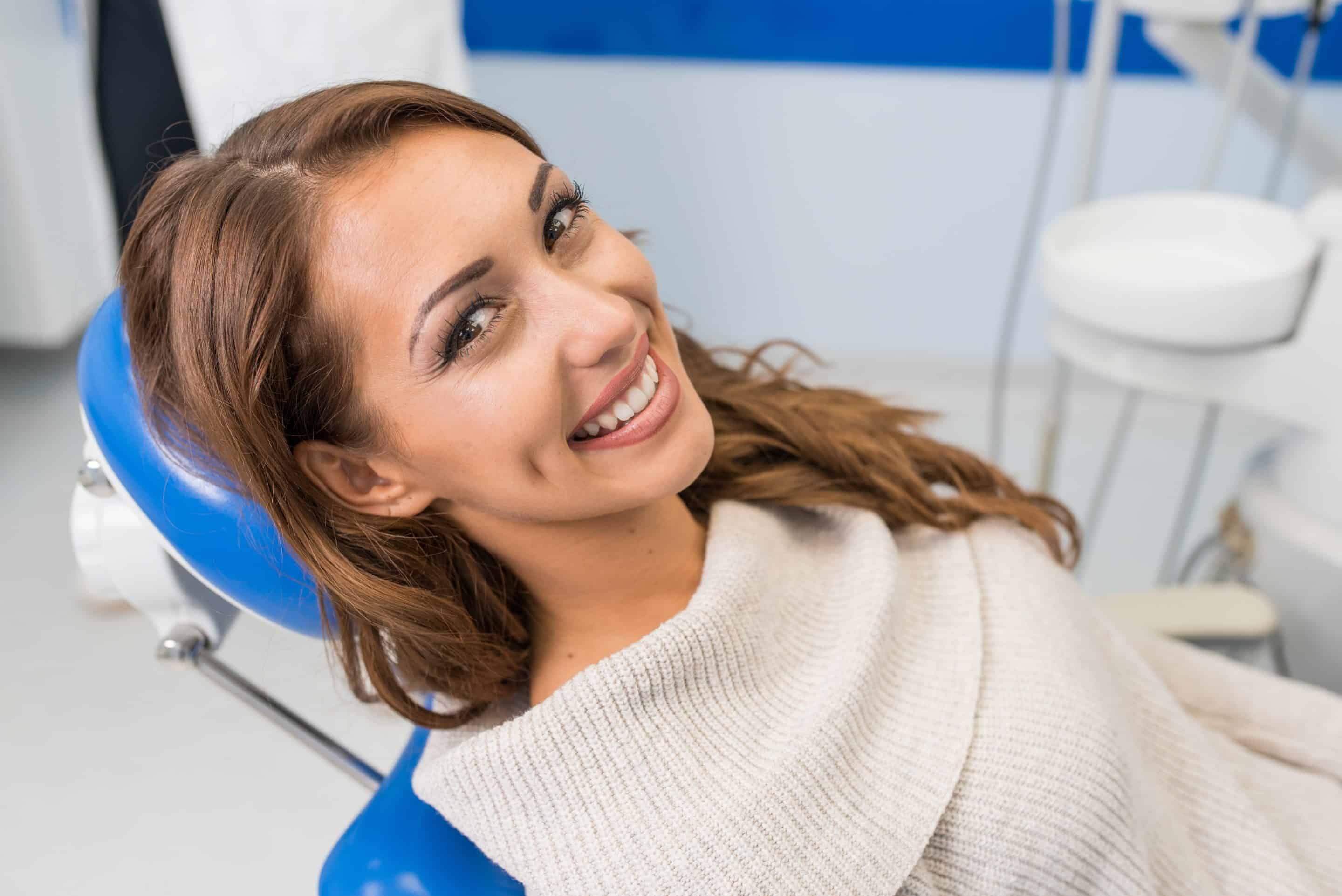 Ready for a Straighter Smile? Schedule With Our Invisalign Dentist Today!  
If you have mild or moderately gapped teeth, overbite, underbite, crossbite, or crowded teeth, Invisalign treatment can give you the beautiful smile you've always wanted. If you live in the Clermont, FL, area and would like to know if Invisalign treatment is right for you, contact us today to schedule an appointment with our Invisalign dentist!