Porcelain Veneers in Clermont, Florida
At Clermont Lakes Dental Care, we understand the significance of a beautiful smile. Our porcelain veneers offer an array of benefits. They can seamlessly correct issues like chips, cracks, discoloration, and uneven spacing, giving you a flawless smile that exudes confidence.
Understanding Porcelain Veneers
Porcelain veneers could be the solution you've been seeking. Porcelain veneers are thin, custom-made shells crafted from high-quality dental porcelain. They are designed to cover the front surface of your teeth, effectively concealing various cosmetic imperfections while providing a natural and radiant appearance.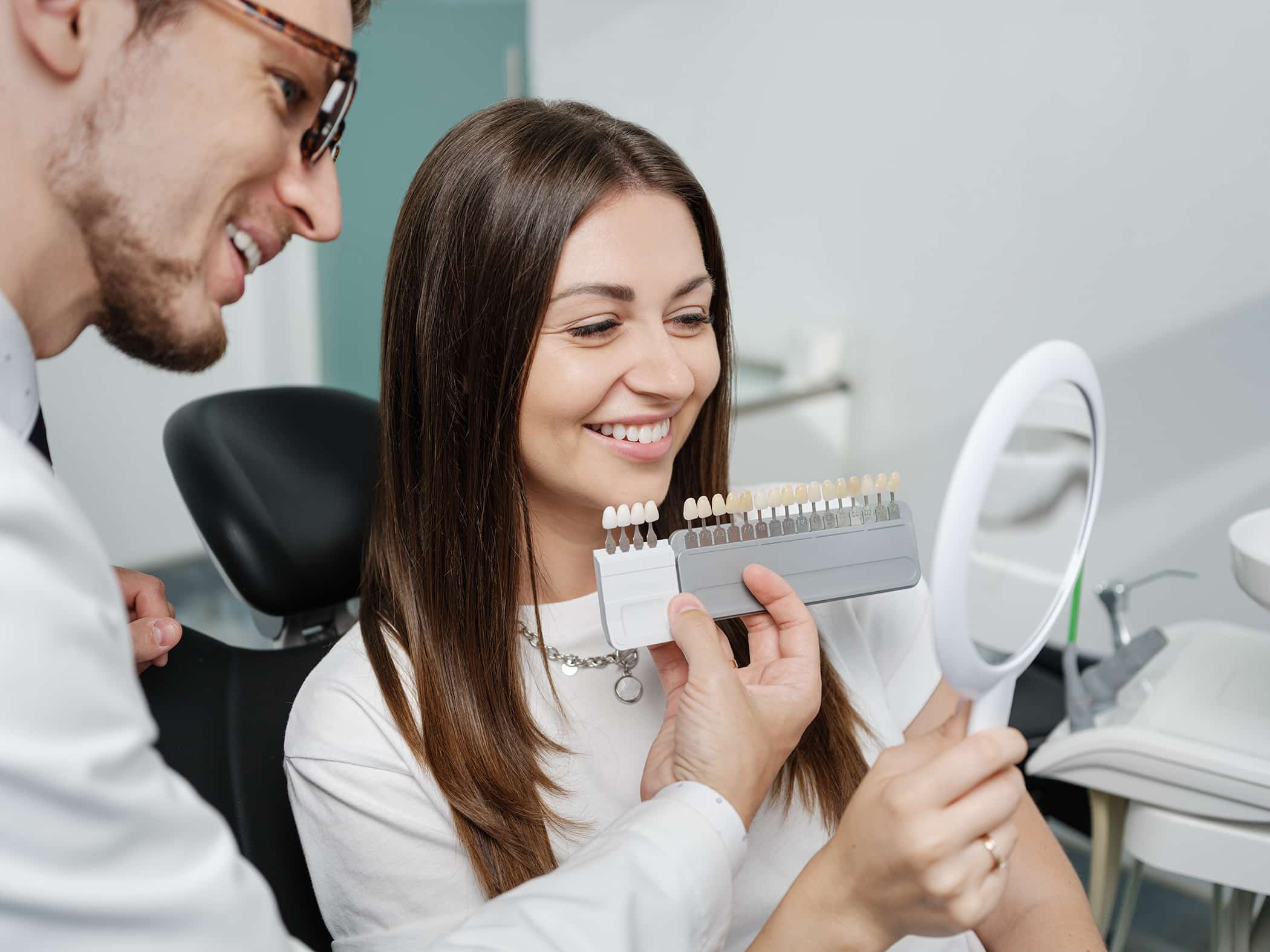 When Does Someone Need Veneers?
If you want to conceal discolored, chipped, misaligned, or irregularly spaced teeth, veneers offer a transformative answer. Crafted to blend seamlessly with your natural teeth, veneers provide a confident smile makeover, giving you the self-assurance to shine in any situation.
Happier, Healthier Smiles Start Here

Get the dental care you and your family deserve.
The Dental Veneer Procedure
Our porcelain veneer procedure is a meticulously crafted process designed to deliver remarkable results. It all begins with a comprehensive consultation where we discuss your smile goals and develop a personalized treatment plan. The next steps involve tooth preparation, impressions, and the creation of customized veneers that harmonize with your facial features. The fitting and bonding process is painless, resulting in a seamless integration of your new veneers. We provide aftercare instructions to help you maintain your veneers for years to come.
What Other Cosmetic Dentistry Options Are Available at Clermont Lakes Dental Care?
Our comprehensive cosmetic dental services are designed to enhance smiles and boost confidence, helping you achieve the captivating look you've always wanted. Our office offers the following cosmetic dental options:
Teeth Whitening:

Revitalize your smile with our professional teeth whitening treatment, designed to brighten your teeth in several shades and restore their natural brilliance.

Composite Bonding:

Experience seamless dental restoration through composite bonding, a technique that skillfully repairs chips, cracks, and imperfections, leaving you with a flawless smile.

Porcelain Veneers:

Transform your appearance with custom-crafted porcelain veneers, thin shells that mask flaws and create a beautifully harmonious smile that exudes confidence.

Smile Makeover:

Our smile makeover services are tailored to your preferences, ensuring each smile aspect is perfected for maximum impact.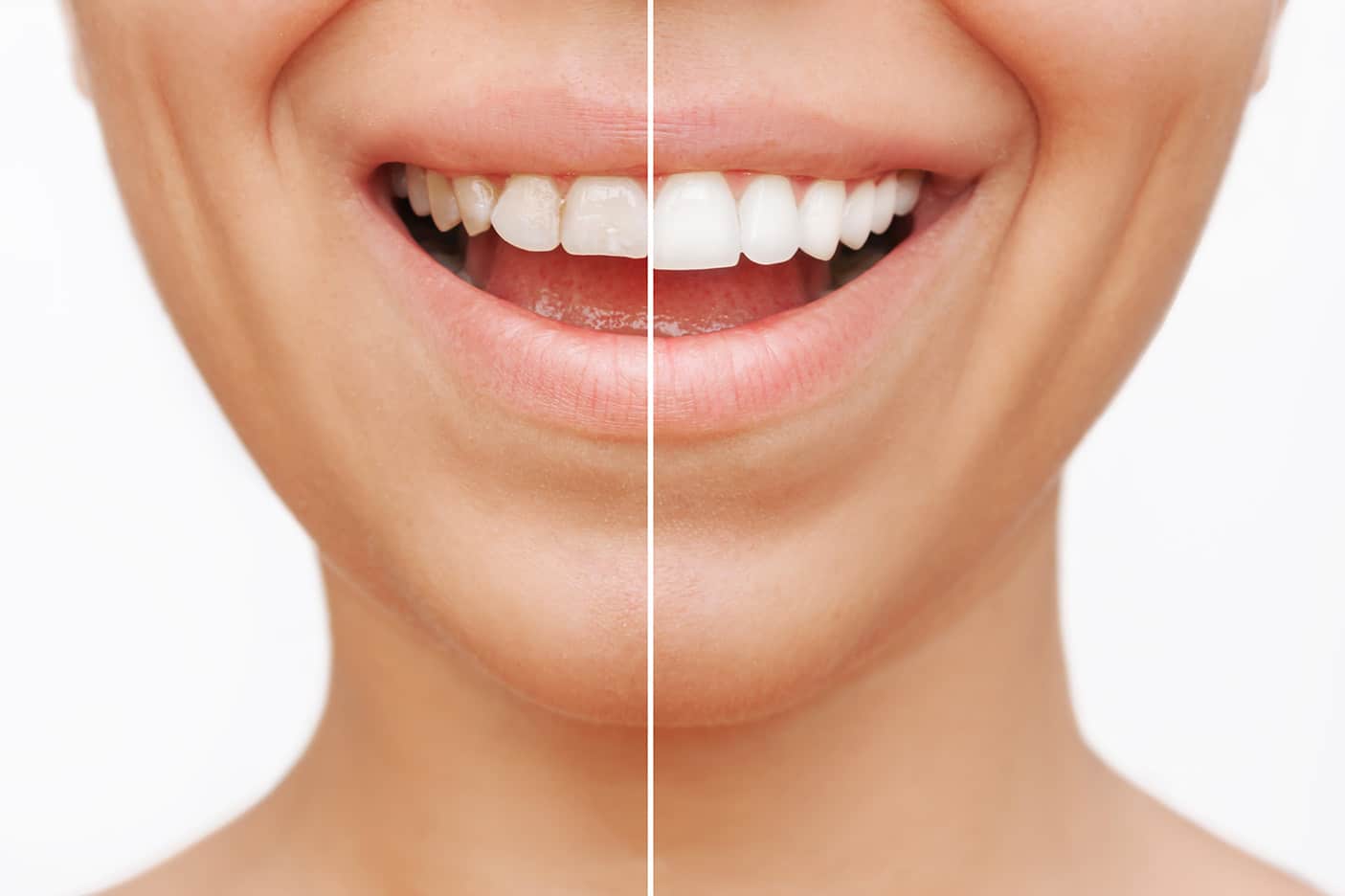 Schedule an Appointment for Dental Veneers With Us Today
Ready to embark on your journey to a captivating smile? Contact Clermont Lakes Dental Care today to schedule your consultation with Dr. Wakim. Let us help you achieve the confident and stunning smile you deserve. Your dream smile is closer than you think.